BAVARIA LAAKKONEN BECOMES THE MAIN TITLE SPONSOR FOR IMATRANAJO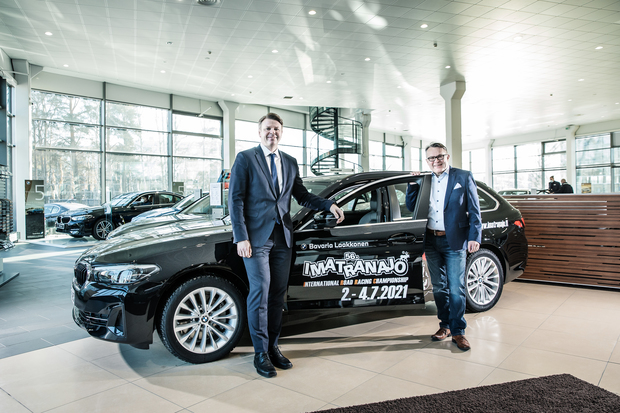 Best known for its BMW- ja MINI-dealership Bavaria Laakkonen has signed the main title sponsorship for Imatranajo 2021. Bavaria Laakkonen will be a visible part in all of the Imatranajo materials and at the event area.
"Bavaria Laakkonen is happy to support the best known road racing event in Finland. In addition to this the Three Flashes electric motorcycle race that will be organized for the very first time in the upcoming event supports the electrification of the BMW-models and the safety car for the Three Flashes class will be the brand new fully electric BMW iX3 "Safety car". The BMW brand is deep in the world of motorsport and racing, and because of this it matches the spirit of Imatranajo very well." Says the Chief Operating Officer of Bavaria Laakkonen Mika Pokka.
The 60-year-old Laakkonen is one of the biggest car dealers in Finland. Starting 1.1.2021 the company includes Bavaria Laakkonen Oy and Veljekset Laakkonen Oy. Laakkonen represents 8 car brands and annually sells about 30 000 new and used cars. Laakkonen offers it's customers full service from selling cars, parts and service. Laakkonen is investing in digital services and they are the pioneers of a comprehensive customer service.