International Classic Grand Prix at Imatranajo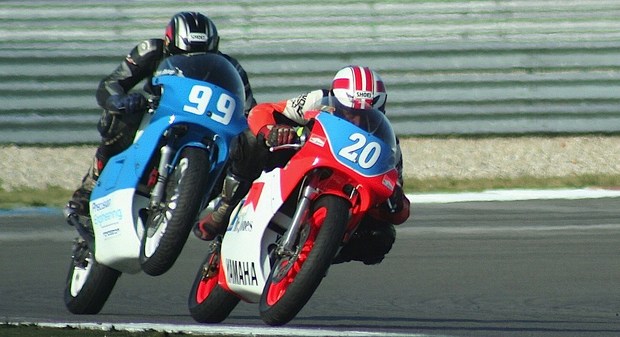 Classic bikes return to Imatra, as the international ICGP race series visits Imatranajo.
In addition to IRRC, Imatranajo will host another major racing series, as the third race meet of International Classic Grand Prix (ICGP) will storm the famous Imatra circuit. ICGP is race series for classic GP machinery ranging from 1974 to 1990. Nearly 30 of the series participants have already announced their plans to visit Imatranajo, where they'll undoubtedly face tough competition from the local classic racers.
– The idea of having an ICGP race meet at Imatranajo was presented by Juha Suikkari of Motorclub Imatra, says Eric Saul, the organiser of the ICGP series.
– I raced in Imatra in the early 80's and it feels great to come back to this legendary circuit with ICGP.
Along with the organiser, also the riders are excited to race at Imatranajo. Majority of the riders announced their interest to participate directly as the possibility of racing in Imatra was tentatively presented. To assist the riders' arrival, Motorclub Imatra have coordinated a joint ferry service to all the ICGP riders.
– Also the way we're arriving – everybody on the same ferry – reminds me of the wonderful era the ICGP represents. After all, that's what we did back then, Saul says.
Imatranajo is the third of the four-race ICGP series. This means the battle for championship will be at its hottest.
– The riders are sure to do their best to score points and offer the spectators great racing, Saul predicts.
ICGP in brief:
The International Classic Grand Prix (ICGP) debuted during the 1999 Bol d'Or, which was held at Circuit Paul Ricard. The machinery used consists of 250cc and 350cc GP bikes built between 1974 and 1985 and 250cc bikes built between 1985 and 1990.
Today the ICGP is considered to be the highest level of classic racing in the world, and the roster of the riders is a lofty one. It includes among others Phil Read, Chas Mortimer, Charlie Williams and Guy Bertin. Currently arguably the most esteemed rider is Superbike champion and 3-time TT winner Ian Simpson. During its history the series has visited a total of 36 tracks, including Daytona in the US and Brazil's former GP track, Goiania.