IMATRANAJO BRINGS IMPRESSIVE LINE UP FOR THIS YEAR'S RACES
The IRRC classes will see some of the fastest riders in the world battle for victory and glory on the Jarno Saarinen Circuit Imatra, among them the 21-time Isle of Man TT winner Michael Dunlop!
Spectators of the Imatra road races 2022 will be served an impressive line up of riders throughout the weekend as the world's toughest road racers battle with top domestic riders.
The race classes are IRRC SBK, IRRC SSP, Open 1000, Open 600, Sidecars, ICGP and Three Flashes eSuperbike.
One of the most successful and well-known stars of Road Racing today, Michael Dunlop, from Northern Ireland, will compete in the Open 1000 class with the Penz 13 team. Michael Dunlop, who won two Supersport races at this year's Isle of Man TT, will be following in the footsteps of his uncle Joey Dunlop, the 26-time winner of the Isle of Man, in his pursuit of victory in Imatra. In 1986, Joey Dunlop raced successfully in the Formula TT World Championship class.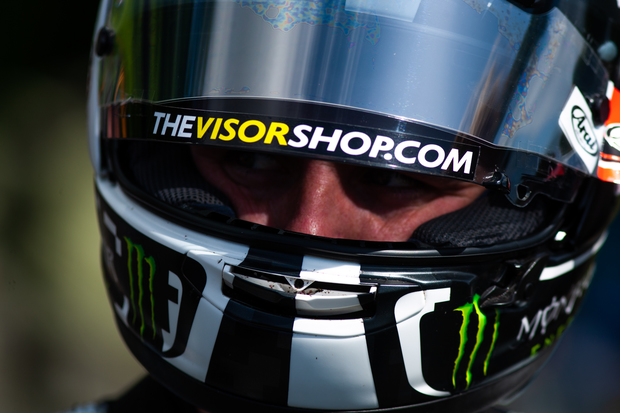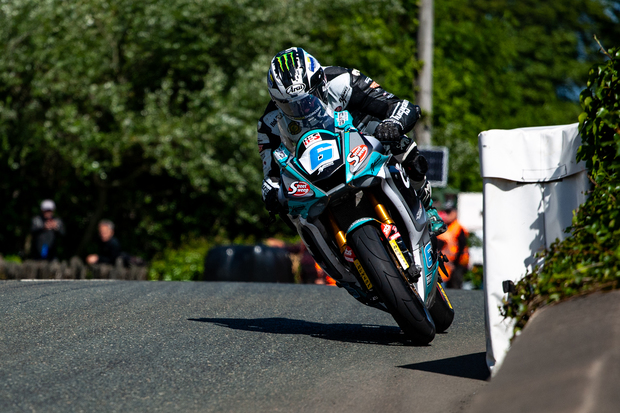 Michael Dunlop, photos by Peter Guld
Michael Dunlop brings the desired excitement and international superstar mentality to the Open 1000 class. His experience, aggressive riding style and a desire to win are guaranteed to show in the Imatra races.
Isle of Man's two-time TT winner, England's Gary Johnson, will compete for the first time in the IRRC SSP and Open 600 classes in Imatranajo. Earlier this year, he took part in the North West 200 and the Isle of Man TT. However, the two-year break has been challenging for the man. "The North West 200 was a disastrous race for me, but I've worked hard to adjust and improve the bike. The two-year break has been difficult since I opened my own bike shop. It has kept me busy and I haven't had time to focus so much on racing," Johnson says. He will riding in Pauli Pekkanen's Paukku Racing team on the Jarno Saarinen Circuit Imatra.
"I haven't competed in Imatra before, but I've always wanted to come and experience it. Logistically Imatra is a challenging trip, but I hope for the best and that everything goes well in the race," Johnson continues.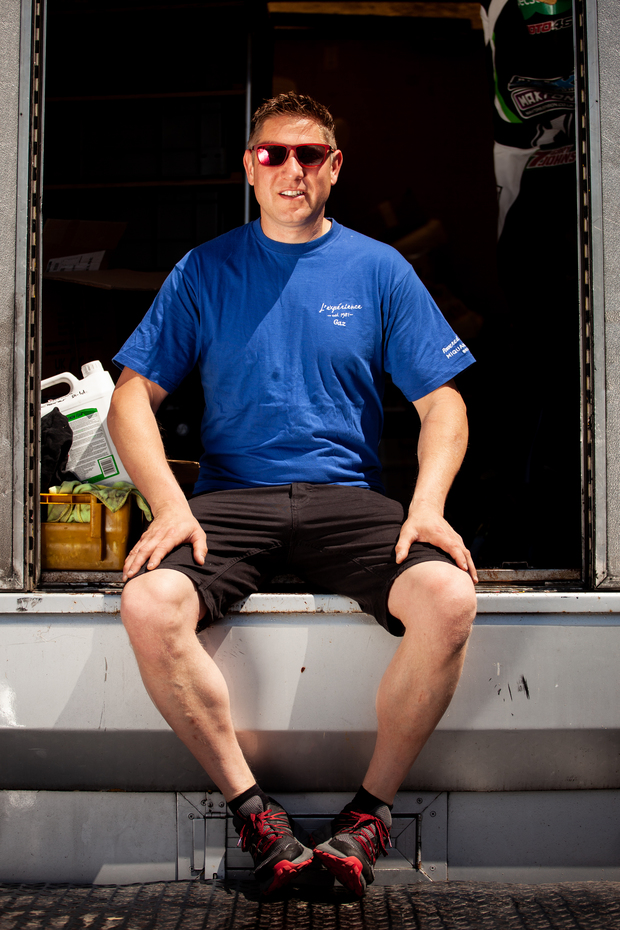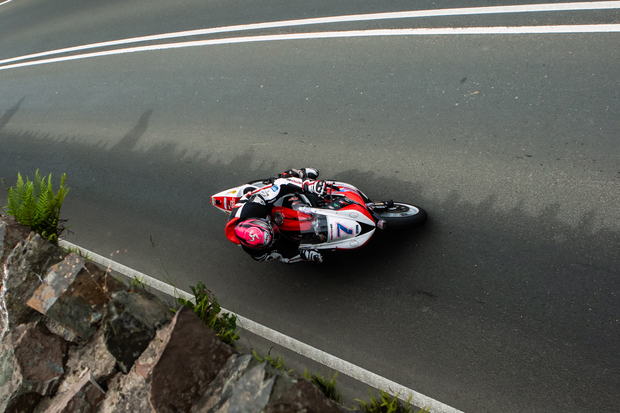 Gary Johnson, photos Peter Guld
Frenchman Pierre Yves Bian, who is already familiar with Imatra, arrives to Imatra in hopes of continuing his success after winning the North West 200 Supertwin class and reaching a 4th place finish in the Supertwin class in the Isle of Man TT. This year, the man will not be seen in the IRRC series, but will only take part in big individual races. "After last year's IRRC championship title, I decided to focus only on the big races this year. I've trained a lot and prepared well, which I think is reflected in the results, and that's great. The North West 200 Supertwin win was something absolutely magical," Bian says.
"Even though I'm not riding the full IRRC series this year, I got an invitation to come to Imatra to ride a Superbike, which is really great. Imatra is a special place, so I didn't want to miss this opportunity. I have nothing but good memories from Imatra because I reached the first podium there in 2016 and won in the following years, "Bian adds. Bian will be riding in the Finnish Markka Racing team machinery.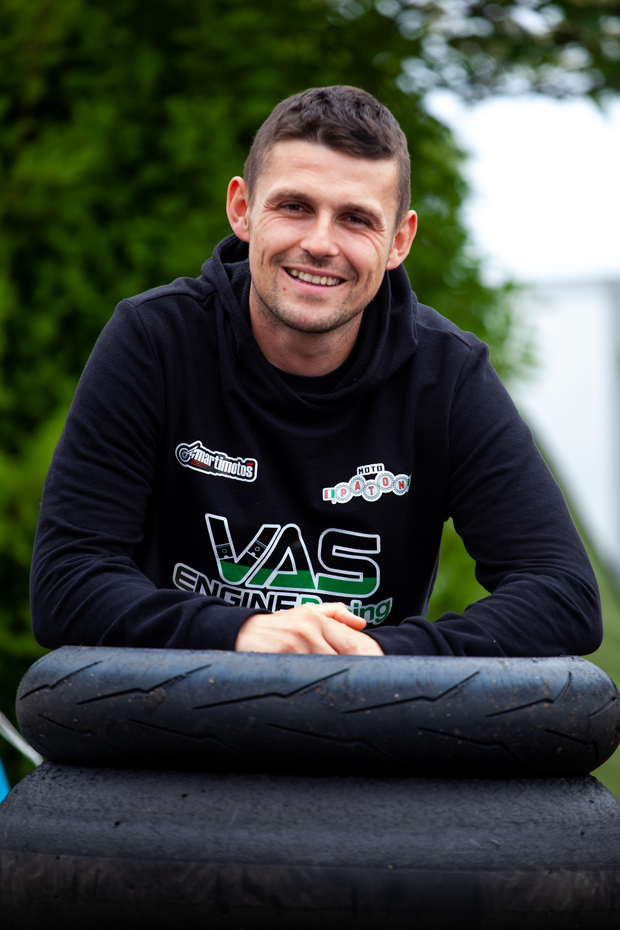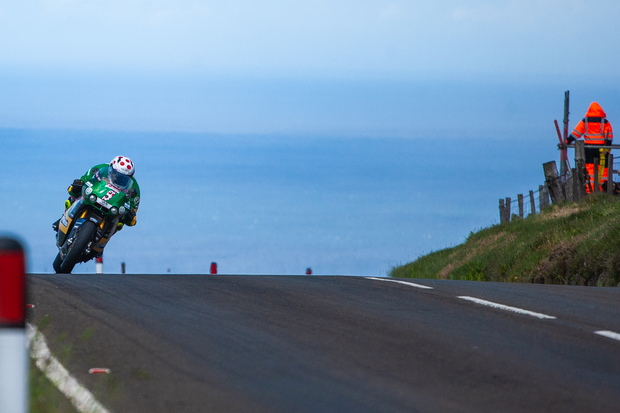 Pierre Yves Bian, photos Peter Guld
Many top drivers on the starting lists for the IRRC classes
About 40 riders will compete in the IRRC SBK, some of whom are already familiar with the Imatra street circuit, now the Jarno Saarinen Circuit Imatra. Joey den Besten, Didier Grams, Lukas Maurer, Laurent Hoffman and Vincent Lonbois, who won 2016 in Imatra. Erno Kostamo stands against them, and he's looking to win in Imatra on the 60th anniversary event.
"When I was little, my dad and uncle talked a lot about the street circuit in Imatra. I couldn't even imagine one day racing there myself", said the now BMW rider Erno Kostamo in an interview with Bike magazine last spring. In the same interview, he also recalled the speed on the main straight.
"My mechanics asked if I saw the pit board they showing me from the wall. The main straight has a top speed of 320 km/h, which in itself was the answer to their question."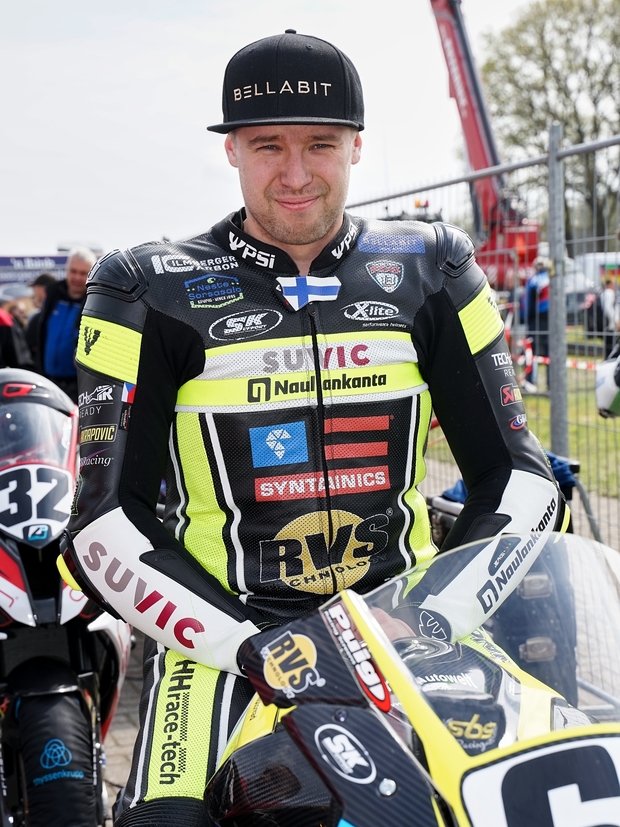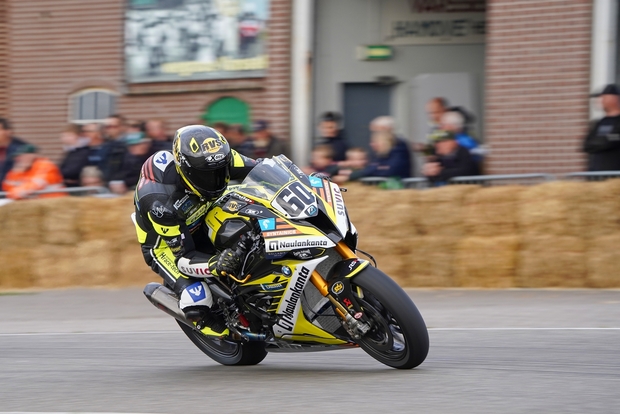 Erno Kostamo
Finnish riders Pauli Pekkanen, Anssi Koski, Olli Konttinen, Tiia Seima, Markus Kilpeläinen, Kalle Mäntysaari, Sami Siimestö and Ilari Nieminen among others will compete in the SSP class of the IRRC series. Marek Cerveny, Thomas Walther and Christian Schmitz and many other fast riders will be joining them.
The guests of honor at the celebration, Giacomo Agostini and Tepi Länsivuori, will also be seen on the track!
The most legendary road racer of all time Giacomo Agostini, who has also achieved success in Imatra, will be the guest of honor at the 60th anniversary of Imatranajo.
Giacomo "Ago", who turned 80 on June 16th, is known as the most succesful road racer in the world. In Imatra he won as many as 16 times between 1965 and 1975. In his career that ended in 1977, he won fifteen world championships, eight of which in the 500cc and seven in the 350cc.
Teuvo "Tepi" Länsivuori will also arrive to Imatra in July. In his career, he raced 74 World Championship races and won eight of them. In addition, Länsivuori won three World Championship silver medals in the 350cc and 250cc classes, and one World Championship bronze medal in the 1974 season.
On Saturday and Sunday, Agostini and Länsivuori will be seen on the Jarno Saarinen Circuit Imatra during the breaks. Ago with MV Agusta and Tepi on a Suzuki RG 500.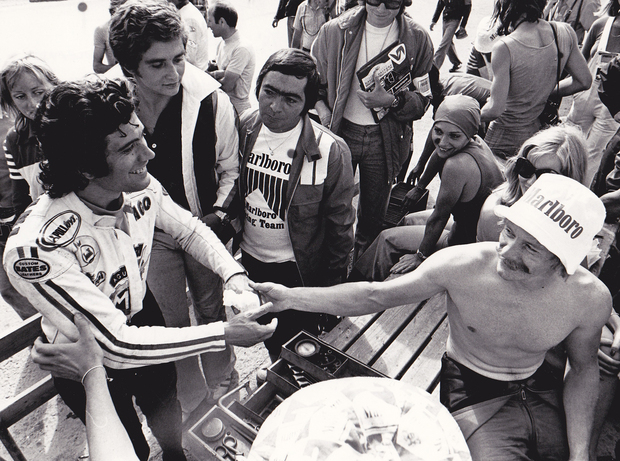 "Ago" and "Tepi" photographed in 1973
Twente Electric Superbike and J.Hyneman Center's JHC Ukkonen go head-to-head in a 3 lap time trial race!
The Three Flashes eSuperbike class brings a completely new perspective to this year's Imatranajo, bringing together the electric motorcycles developed by the University of Twente and LUT University. The race will be held as a three-lap race against the clock, with the fastest lap time winning.
LUT University participates in the competition on a bike called JHC Ukkonen, which is ridden by Pauli Pekkanen, while Twente participates in the competition on two race bikes driven by Ilja Caljouw and Jorn Hamberg.
The J. Hyneman Center (JHC) at LUT University is in collaboration with European universities whose project is to build and develop the most efficient electric motorcycle for track racing.
Jamie Hyneman, an inventor best known from the TV program Mythbusters, was appointed honorary Professor of Working Life at Lappeenranta-Lahti University of Technology in November 2021. Hyneman has been an honorary doctor of LUT University since 2017 and has been actively involved in the J.Hyneman Center The JHC Ukkonen electric motorcycle.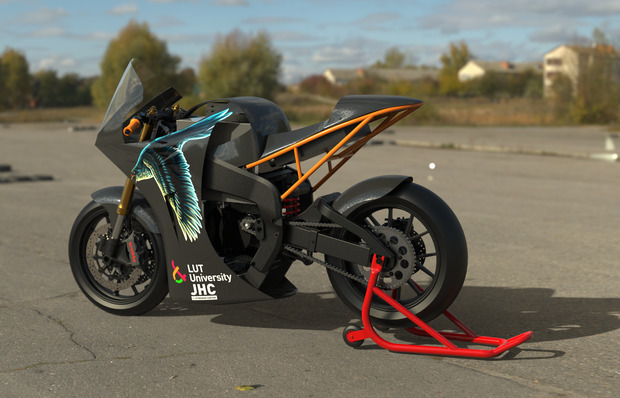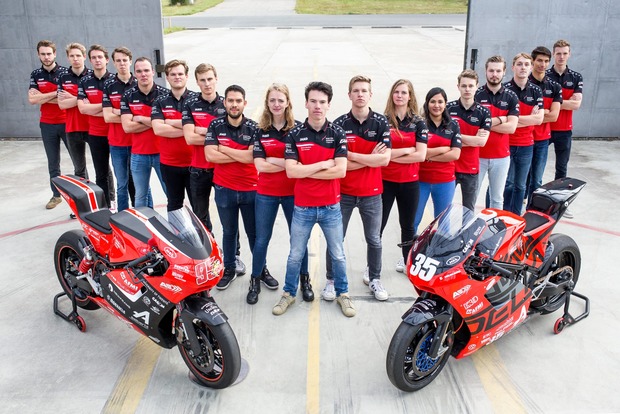 JHC Ukkonen and Twente Electric Superbike and team
MEDIA ACCREDITATION
TICKETS / IMATRANAJO
www.nettilippu.fi and www.lippu.fi or from the event gate.
Nettilippu sells event and grandstand tickets. Lippu.fi sells Imatranajo and Power Festival tickets.
https://www.imatranajo.fi/content/en/1/10091/Tickets.html
TICKETS / POWER FESTIVAL
www.tiketti.fi and www.lippu.fi
ADDITIONAL INFO
Motorclub Imatra, www.imk.fi / www.imatranajo.fi /
Motorclub Imatra / Sami Backman, Clerk of the course, 040 543 1163, sami.backman@imatranajo.fi
Motorclub Imatra / Martti Solja, Chairman, 040 500 3626, martti.solja@imatranajo.fi
Imatranajo ltd / Pertti Lintunen, Chairman, 0400 296 646, pertti.lintunen@imatranajo.fi
Imatranajo ltd & Power Festival / Eero Kiiskinen, 0400 432 094, eero.kiiskinen@imatranajo.fi
Imatranajo ltd / Lasse Norres, media, 044 770 6007, lasse@norres.fi