Giacomo Agostini visits Imatranajo for the 60th anniversary event
The legendary Giacomo Agostini will join Imatranajo's 60th anniversary event as an honorary guest
Organizers of the BMW Bavaria Laakkonen 56th Imatranajo are happy to announce that one of the greatest motorcycle racers of all time, many time Imatra winner Giacomo Agostini will arrive to Imatra.
- We sent an invitation to Giacomo on behalf of the Motorclub Imatra and the town of Imatra, and we are very happy to have him visit us as an honorary guest. Says Martti Solja, Chairman of Motorclub Imatra.
The charismatic Italian is celebrating his 80th birthday only a few weeks before arriving to Finland on june 16th.
Born in 1942 in Brescia, Lombardia, Giacomo "Ago" Agostini is known as one of the most succesful motorcycle racers of all time. In Imatra he won a total of 16 times in 1965-1975.
His first ever world championship race was in the 250cc class in the West Germany GP in 1964.
During his career, which ended in 1977, he won 15 world championship titles, 8 of which were in the 500cc class and 7 in the 350cc class. He has won 122 GP's in total. He also won the Isle of Man TT 12 times during his amazing career.
He rode the majority of his career on MV Agusta, but moved to Yamaha in 1974.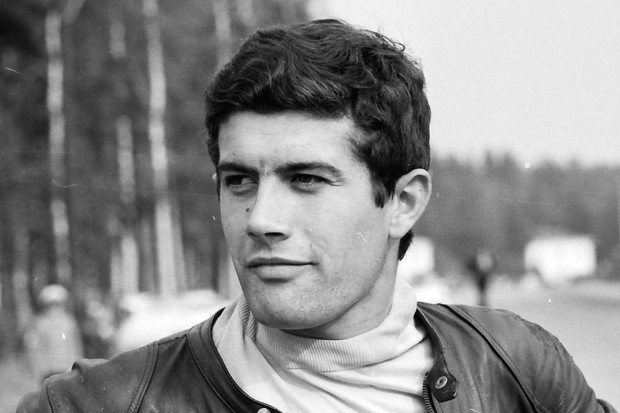 Giacomo Agostini in 1965
Imatranajo 2022 race classes
IRRC SBK – top speed approx. 327 km/h
IRRC SSP – top speed approx. 270 km/h
OPEN 1000
OPEN 600
ICGP 250/350 – top speed approx. 240 km/h
Sivuvaunut – top speed approx. 230 km/h
eSuperbike - Three Flashes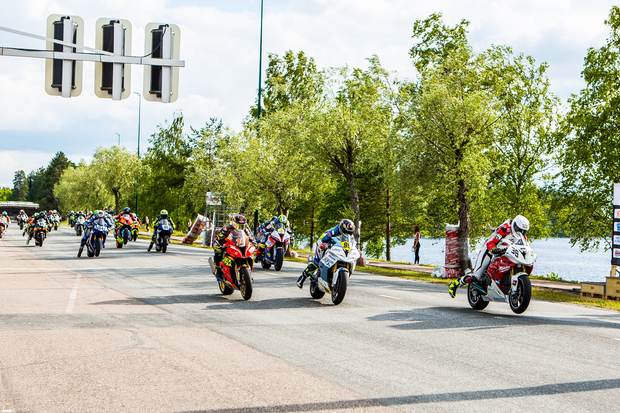 Media accreditation
Accreditation for media has been opened https://www.imatranajo.fi/content/en/1/20094/Media.html
Tickets / Imatranajo
www.nettilippu.fi and www.lippu.fi also sold at event gate.
You can find event, grandstand and VIP tickets from Nettilippu. Lippu.fi sells Imatranajo event tickets and ja Power Festival tickets.
You can also buy combination tickets to the Imatranajo and Power Festival.
Day ticket online 30€, weekend ticket online 50€, VIP packages from 169€.
https://www.imatranajo.fi/content/en/1/10091/Tickets.html
Tickets / Power Festival music festival 1.-2.7.2022
Tickets from 49,90€ - www.tiketti.fi ja www.lippu.fi
Performing Elastinen, ABREU, Teflon Brothers, Neljä Ruusua, BESS, Osmo's Cosmos, Reino Nordin, Pelle Miljoona Band, Remu Plays Hurriganes, Mikael Gabriel ja JS16 & Mr.B.
Additional information
Motorclub Imatra, www.imk.fi / www.imatranajo.fi /
Motorclub Imatra / Sami Backman, clerk of the course, 040 543 1163, sami.backman@imatranajo.fi
Motorclub Imatra / Martti Solja, Chairman of the motorclub, 040 500 3626, martti.solja@imatranajo.fi
Imatranajo ltd / Pertti Lintunen, Chairman, 0400 296 646, pertti.lintunen@imatranajo.fi
Imatranajo ltd & Power Festival / Eero Kiiskinen, 0400 432 094, eero.kiiskinen@imatranajo.fi
Imatranajo ltd / Lasse Norres, media, 044 770 6007, lasse@norres.fi